Dr. Woo and Dr. DeBerardinis
Voted Best Orthodontist 8 years running!
---
Dr. John S.Woo, D.D.S., M.S.
Dr. Woo is a native Californian born and raised in Sunnyvale. He attended U.C. Santa Barbara where he graduated with honors with a degree in Biology. At U.C. San Francisco School of Dentistry he was president of the research group and sat on the admissions committee. He was given The Dean's Award for his achievements in dental school, and upon graduation he received his degree as a Doctor of Dental Surgery and graduated with honors. In addition, through a fellowship between U.C.S.F. and the University of Vienna, Austria he studied the temporomandibular joint (jaw joint) and its disorders. He attended St. Louis Medical Center for his degree in Orthodontics and also received a Master's degree in Dental Science. He began practicing orthodontics in Petaluma in 1993.
As for his life outside orthodontics, Dr. Woo thoroughly enjoys exercise and sports. He enjoys tennis, basketball, golf, skiing and cycling. He also plays the drums and guitar when he has time. Although he enjoys his singing most other people don't. He, his wife and two children truly enjoy all Sonoma County has to offer.
---
"First and foremost I feel truly fortunate to have a career that I love. Not only do I enjoy creating beautiful smiles and healthy bites, but I also thoroughly take pleasure in meeting and connecting with patients. It is a big part of what makes every day fun to go to work. I am passionate about Orthodontics because it is an artful application of science coupled with subtleties of patient care. It constantly keeps me challenged and creative. Dr. DeBerardinis, myself, and staff are dedicated to providing the finest quality orthodontic treatment in a friendly and caring environment. Our goal is to create extremely satisfied patients, with wonderful smiles." – Dr. Woo
Dr. Marc DeBerardinis, D.M.D., M.S.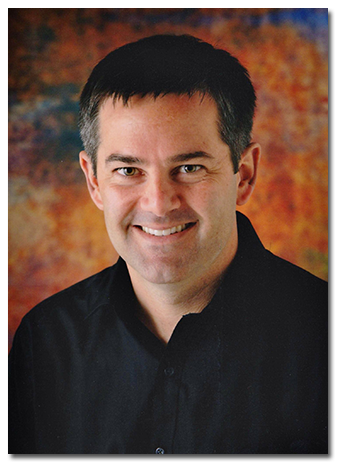 Dr. Marc DeBerardinis was born on the East Coast, and has been living and practicing in Northern California for over 16 years. He and his wife, Leah, a dentist and Sonoma county native, enjoy the area for all it has to offer. Dr. "D" and his wife have two young daughters, and feel fortunate to be raising them in such a magnificent place.
Dr. D. graduated Summa Cum Laude from Temple University School of Dentistry in Pennsylvania, where he received his dental degree in 1996. He then went on to earn his Masters degree and Orthodontic certificate at the University of Oklahoma in 1998. In addition to practicing orthodontics in Healdsburg and Petaluma, Dr. D. was also an Assistant Clinical Professor of Orthodontics at UCSF School of Dentistry prior to starting a family. His involvement in academics allows first-hand exposure to the latest clinical research and techniques. As an attending faculty member, Dr. D. supervised the treatment of orthodontic patients by the residents, and helped them along their path in becoming future orthodontists.
When not practicing orthodontics, Dr. D spends most of his time with his family, and occasionally finds time for snowboarding or a round of golf.
---
"I consider myself very lucky to be practicing orthodontics in Sonoma county. As an orthodontist, I am able to treat such a wide range of patients. It is fascinating watching our younger patients grow up during the course of their treatment, and our adult patients always add excitement to each day. Our team always tries to take the extra step necessary to provide top-notch care, and I truly feel that we are all rewarded every day, when we're creating beautiful smiles!" – Dr. D
---